MGM Grand's Risk Manager Speaks on Next Gen Leaders
Beazley's Head of US Operations Speaks on Diversity & Inclusion
Crawford & Company's Global COO Speaks on Diversity & Inclusion
Events of past few years
Events of the past few years---including the recent police shootings, homophobia and concerns about illegal immigration—are negatively influencing workforces across the country, according to Howard Ross, founder and chief learning officer of Cook Ross Inc.
Speaking on "Managing in a Time of Fear" during last fall's Business Insurance Diversity & Inclusion Institute conference, Mr. Ross explained how managers can help ease their employees' fears by demonstrating their concern for what is happening in the world around them.
Later during the conference, Eric Alva, the first American soldier wounded during Operation Iraqi Freedom, spoke about his battle to overcome his injuries and the difficulties he encountered after leaving the military and coming out as gay. From learning to walk with a prosthetic, to his desire to continue his education and obtain his degree, Mr. Alva inspired his audience to persevere by demonstrating how he conquered such obstacles.
A panel of insurance industry executives candidly shared how "covering at work" can inhibit employee performance, and that employees should be encouraged to "bring their whole selves to work" to enhance organizational effectiveness.
During a closed-door roundtable held on the morning of the second day of the conference, eight insurance industry CEOs gathered to develop a "commitment statement" that was later revealed during a session addressing the business imperative for embracing diversity and inclusion.
The conference, held Sept. 28-29 in Chicago, also featured innovative diversity training by Second City Works, the B2B side of The Second City, the world's leading comedy theater and school of improvisation. Another session used gamification to connect the concept of diversity with inclusion, as attendees played Contineo, an interactive game that uses conversations, challenges and other engaging activities, to teach the fundamentals of D&I.
Other conference sessions addressed:
D+I considerations in client engagement

Insurance regulator focus on driving diversity in the industry
Demonstrations of technology designed to facilitate diversity and inclusion.
The latest D&I research conducted by the Institute and in conjunction with the Families & Work Institute
Executive Insights – short, inspirational speeches by industry leaders from Ryan Specialty, The Hartford, Willis Towers Watson and Zurich
2016 CEO REMARKS
AXA XL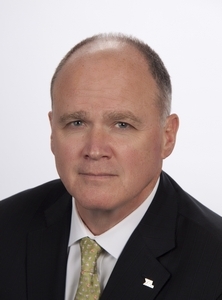 Mike McGavick
AXA XL is proud to be a part of the Diversity & Inclusion Institute. This brief video message from CEO Mike McGavick explains our thinking behind our commitment to this invaluable initiative. AXA XL knows that superior insight only comes from harnessing diverse experiences and ways of thinking, which can only stem from fostering and strengthening a diverse, inclusive and welcoming workforce in our company and the insurance industry.
Crawford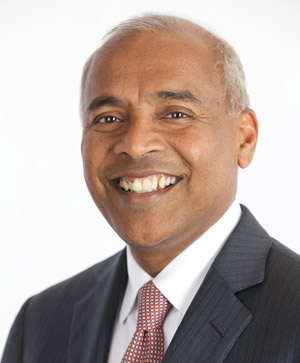 Harsha V. Agadi
The world's greatest innovations do not come from minds that accept the status quo. Rather, they come from minds that see what can be — minds that view the world from a different lens.
At Crawford, we believe that celebrating diversity -- in thought, culture, gender, age, ethnicity and experience – maximizes each employee's potential and expands our strategic perspective. That notion goes far beyond employee demographics. It's centered firmly on inclusion in every area of our business and reflected in our values as a global company.
Our workforce extends across more than 70 countries and allows us to better serve our clients. More importantly, our global workforce positively enhances our corporate culture as we benefit from different perspectives that enable us to perform at the highest level.
As a member of the Diversity and Inclusion Institute, Crawford is committed to excellence in the risk management industry by honoring the differences that make us stronger and by promoting diversity inside and outside of our business. By cultivating an environment in which all the contributions of all individuals are valued, we ensure that we are exceeding client expectations with fresh ideas and new products that redefine our industry and our worldview.
Our success stems from the richness of our collective experience, and that experience allows us to lead our industry in innovation, customer service and employee satisfaction.
Lockton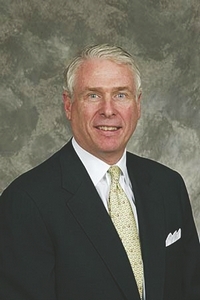 John Lumelleau
Lockton Companies is proud to support Business Insurance's Diversity & Inclusion Institute and shares the Institute's belief that 'diverse workforces work better.'
Being part of this Institute is an important, actionable step as part of our efforts to widen our view to find the best talent.
We believe that a diverse and inclusive environment empowers the best people to bring great ideas and fresh perspectives to help make our clients' businesses better.
NFP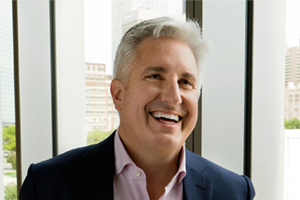 Doug Hammond
From spurring innovation to fostering a more equitable working environment, diversity is an essential component of any company's culture. Talent comes in many forms, and it's no secret that the insurance and financial services industry could benefit from greater diversity. A company is only as strong as its people. At NFP, we go beyond appreciation of the differences within our company. In fact, we celebrate and leverage the individuality and diversity of our employees for the betterment of our organization, and it shows in everything we do. Our respect for every person, regardless of gender, ethnicity, religion, sexual orientation, abilities and cultural beliefs is a matter of principle. The result is that our diverse and unique pool of talent fully embodies what it means to be part of the NFP culture — and we wouldn't have it any other way.
Zurich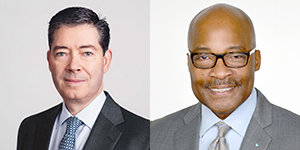 Mike Foley | Brian Little
Mike Foley At Zurich Insurance, we believe diversity and inclusion is vital to our business. We are focused on creating a workplace environment that nurtures our people and our belief in the value that diverse and inclusive teams bring to our organization and the insurance industry. Our support as a Founding Partner of the Diversity & Inclusion Institute is an extension of that focus.
Diversity and inclusion enable us to be at our best. Research has shown time and again that heterogeneous teams are much better equipped to solve complex problems than homogenous teams. Diverse teams offer companies more problem-solving tools, broader thinking, better solutions and better results. Diversity and inclusion also increases employee engagement and improves collaboration, loyalty and retention. Being more inclusive and leveraging the diversity of our workforce will help drive better outcomes, including more engaged employees, better solutions for our customers, and an enhanced brand and reputation in our communities.
Diversity and inclusion is not just the right thing to do—it's the right thing to do for our business.
Brian Little In the end, diversity and inclusion is really about people.
Zurich strives to create a culture where people deliver results, inspire trust and confidence, show compassion and care, and make a difference to those around them. Diversity and inclusion is a purposeful part of that. We want to attract and empower the best people representing the diversity of our customers, communities and other stakeholders and benefit from their different backgrounds, experiences and perspectives for the best business results.
To create this type of culture, we have to embrace all the differences of our employees and support an environment that values everyone, respects them for who they are and what they bring to the organization, and empowers them to solve our customer's most complex problems.
We must allow employees to bring their authentic selves to work, so that they are engaged and able to contribute their best to the success of the company.
As an industry, we have to be more intentional in our efforts to attract, retain and develop diverse talent so we have a workforce that is a bridge to our increasingly diverse marketplace. The insurance industry is actively engaged in a war for talent. Diversity in leadership can help a company secure access to more sources of talent, gain a competitive recruitment advantage, and improve our global relevance.
We look forward to collectively working with the other founding partners through the Diversity & Inclusion Institute to create a more diverse and inclusive culture in insurance. As an industry, we must move quickly from awareness to action to ensure that our industry remains competitive.
The Hartford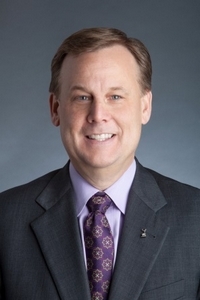 David Carter
At The Hartford, we work every day to develop our inclusive culture. We believe in supporting and embracing diversity across our workforce, and we appreciate the unique characteristics, perspectives and experiences each employee brings to the workplace. Our customers represent a diverse set of industries and operate in a dynamic business environment. These businesses often have complex risk protection needs that require an understanding of the specifics of their operation and the customers they serve. Having a team that encourages diversity in thought and works together to create tailored solutions enables us to serve our customers better.
Our inclusive workplace drives an environment where all employees can focus on business outcomes, enables ongoing innovation and provides better solutions for our clients. We foster a high-performance atmosphere where employees feel comfortable giving and receiving open and honest feedback.
As a leader at The Hartford, I'm personally committed to lead by example and empower our teams to develop behaviors that result in an inclusive culture and that drive superior performance in the ever-changing world around us. I believe that true success occurs when we tap into and bring out the best in each individual, including their unique perspectives. Every day I am inspired by our people and our company culture. It makes each of us want to bring the best version of ourselves to work each day and find ways to help one another succeed.
The Hartford is proud to partner with The Business Insurance. D&I Institute. This crucial body of work will help ensure the future success of the insurance industry. We look forward to joining industry peers in addressing this business priority and learning how best to lead by example in order to attract, engage, develop and retain top diverse talent.
Ryan Specialty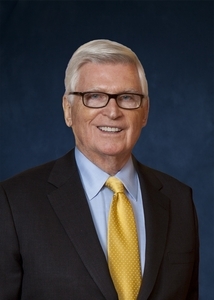 Pat Ryan
At Ryan Specialty, we understand the benefits of a diverse workplace, encouraging tolerance and striving to hire the best and brightest among people of varied backgrounds. Our employees are our most valuable asset. We embrace and encourage individual differences, life experiences, self-expression, unique capabilities and talent that our employees invest in their work. The inclusion of these diverse experiences and perspectives support a culture of empowerment, innovation and new ideas. The industry could benefit from hiring underserved minorities with more emphasis on individuals with disabilities, a group which has the lowest rate of employment of any protected group. Many individuals with disabilities are capable of complex work assignments, demonstrate high levels of engagement and commitment with very low turnover. We are committed to maximizing the power of diversity and inclusion to create the best solutions for our clients. As a supporting member of the Business Insurance D&I Institute, we are dedicated to the advancement of diversity and inclusion in the insurance industry.
Sedgwick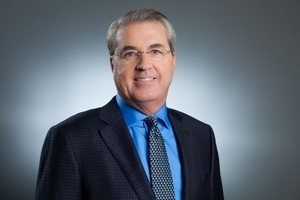 David North
Sedgwick's commitment to diversity and inclusion is not only the right thing to do; it is an extension of the core values of the company. Embracing D&I reflects who we are and the organizations and individuals we serve. In order for Sedgwick to deliver innovative, industry-leading solutions and take care of our customers the way they want to be treated, we must recruit, retain, develop, and engage the best and brightest people.
At Sedgwick, we believe that diversity is about uniqueness and our colleagues knowing they are respected and valued for who they are. Inclusion is about belonging and ensuring that every one of our 13,000 colleagues understands their role in the success of their team and the organization as a whole.
Our goal is to leverage the uniqueness of our colleagues and ensure that our workplace environment supports and fosters a sense of belonging. This combination is critical to our growth strategy and our ability to drive innovation. Embracing uniqueness and belonging allows us to connect with and understand our customers, support the communities we serve, and perform at our best.
As a founding partner of the Business Insurance Diversity and Inclusion Institute, our vision is for the industry to be a place where creative and caring people of all backgrounds can achieve their full potential, feel challenged, and grow as individuals. By promoting diversity and inclusion, the institute can help professionals in our industry feel inspired by the unique value they bring and the difference they make in the lives of others.
We are excited to join our partners and Business Insurance in this important and exciting endeavor.
The Absolute Inclusion Leadership Conference was the inaugural event of Business Insurance's Diversity & Inclusion Institute, which was launched in December 2015 to promote and advance diversity and inclusion throughout the commercial insurance industry. The 2017 Institute conference, which will address ways that D&I can improve corporate image and profitability, is in the planning stages.