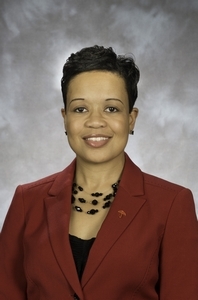 Joelle Murchison
At Travelers, diversity is not just good business, it's a business imperative.
We believe that by recognizing differences and encouraging the active participation of all employees, agents and customers in our business processes, we make better decisions, build more positive relationships, improve our opportunities and contribute to Travelers' success.
Diversity, and the ideas it brings, is essential to any company and a necessity for the insurance industry. The Business Insurance Diversity and Inclusion Institute is the first initiative of its kind to focus on the unique challenges that face the property casualty industry. For Travelers, being part of an opportunity that will bring together key players from our property casualty peers to identify challenges and create attainable solutions, just made sense.
The insurance business depends on good relationships. To foster these relationships, we have to acknowledge and value the diversity that exists among our workforce, our business partners, our customers and our communities. Stated plainly, we must be committed to advancing diversity and inclusion in everything we say and do. The dedicated focus established through the Business Insurance Diversity and Inclusion Institute will help ensure that progress is made.